2019 Riparian Restoration Conference
RiversEdge West and the Desert Botanical Garden
February 5th, 2019

to

February 7th, 2019
Desert Botanical Garden
1201 N Galvin Pkwy
RiversEdge West's 17th Annual Conference, in partnership with the 
Desert Botanical Garden
, will be held February 5-7, 2019 at the Desert Botanical Gardens in Phoenix, AZ. 
Early bird pricing ends on January 5th.  The conference is limited to the first 200 participants.  
Conference Highlights
 

Session topics include:

Adapting to Change
Restoration Tools and Technology
Restoration Strategies and Lessons Learned
Restoration on Tribal Lands
Urban Restoration
Biocontrol: Population Distribution, Restoration and Ecological Responses
Impacts of Heat Waves, Drought and other Global Change Processes on Riparian Cottonwoods and their Communities in the Western US
Collaborative Planning
Navigating the World of Corporate Fundraising
Remote Sensing
Russian Olive

 

Individual/Organizational Coaching Sessions Available 

 

Strategic By Nature, a venture of Third Sector Innovations that draws on over 24 years of experience working with nonprofits and stakeholder groups, will be offering free one-hour coaching sessions during the conference with Stacy Beaugh. 

 

This session is geared toward individuals looking for support on topics such as leadership, team dynamics, and communication. Stacy can also provide advice on organizational management aspects of your work including goal setting, strategic planning, fundraising, board development and much more.

 

 

Poster session and free admission to the Electric Desert on February 5th.

Field trip and workshop options on day three, February 7th, include:

A panel and workshop discussing the state of the science pertaining to Russian olive control along western riparian systems.
Restoration site visits, including a:

Rockhouse site tour along the Salt River, led by the Salt River Project
Verde Valley restoration tour led by Friends of the Verde
Tres Rios site visit led by the City of Phoenix

A tour of the Research and Conservation programs at the Desert Botanical Garden

 
About the Desert Botanical Garden

Nestled amid the Papago Buttes, the Desert Botanical Garden has been teaching and inspiring visitors, providing research, exhibits, and more for nearly 80 years.  

 

Connect, get inspired, and advance your skills at RiversEdge West's Riparian Restoration Conference and while you are here, enjoy the Garden's 140 acres and the 50,000+ plant displays showcased in beautiful outdoor exhibits.  

 

All conference attendees receive complimentary parking and admission to enjoy the gardens.    
Pricing
 

Early 

(before 1/5/19)

Late 

(after 1/5/19)

Members (15% discount for members who give $120 and above) 

 

$264

$285

Non-Member

 

$310

$335

Student

 

$80

$100

One Day

 

$200

$225

Exhibitor - Business

 

$585
$610

Exhibitor - Nonprofit

 

$435
$460
Meals
A light breakfast, morning snack, buffet lunch, and afternoon snack will be provided on February 5th and 6th.  Light snacks will be provided during the field trips and workshop on February 7th. Please note: Meals will be provided outdoors amid the scenic gardens at the Desert Botanic Garden.  Temperatures in February in Phoenix average 72 degrees and overcast during the day.  Please consider bringing a jacket in case of chilly weather. 
Scholarships
Lodging
A group of rooms has been reserved at two hotels near the Desert Botanical Gardens.  The deadline to reserve your rooms to be included in the reduced group rate is January 5, 2019:
 

$174/night + tax

4.5 miles from the conference venue 

 

$121/night + tax

1.5 miles from the conference venue | Bike or walk to the Gardens via the nearby bike path

To make your reservation at the DoubleTree within the Riparian Restoration Conference group room block, click here or call 800-528-6481 before January 5, 2019.  

Group Name: Riparian Restoration Conference

Group Code: RRC

Includes a shuttle service that runs every 30 minutes to/from Sky Harbor International Airport on a space available first-come-first-served basis. Arriving guests should call 480-967-1441 after retrieving their luggage and pick up directions will be provided. Departing guests should inform the front desk of their departure time the evening prior to their scheduled check out day to ensure availability on any given shuttle.

Local area transportation services for individual transfers are also provided on a space-available basis. 

To make a reservation at The Magnuson Hotel within the Riparian Restoration Conference group room block, call 480.947.7335 before January 5, 2019.
Group Name: Riparian Restoration Conference
Shuttle service to and from the airport is not provided at the Magnuson Hotel.
Includes hot complimentary breakfast, free Wi-Fi, an outdoor pool, fitness center, guest laundry facility, and business center.
Sponsor the 2019 Conference

Partner with us at the leading riparian restoration conference in the West by becoming a conference sponsor. 

 

Why Partner? 

Our attendees are taking a leading role in restoring riparian ecosystems and are an important audience for your organization's message.  Along with increased visibility, additional sponsor benefits include complimentary registration(s) and exhibit space.  Ask us about additional benefits for title sponsors and refer to the

sponsor packet

for more information. Your contribution will directly support all aspects of the conference - from scholarships for students and networking events to the cost of facility rental and meals.

 

To become a sponsor, make your contribution

 here

, mail in a check, or contact Cara Kukuraitis, Conference Coordinator, at (970) 256-7400 or

Ckukuraitis@riversedgewest.org

.    
First President's Award 
Each year, RiversEdge West awards $500 to a colleague or organization as part of RiversEdge West's First President's Award. This award is given in memory of Pete Larson, RiversEdge West's first board president, to honor his dedication to restoring natural resources through education, science, and volunteerism. 
Email your nomination to Cara at
Ckukuraitis@riversedgewest.org
before January 20th or submit your nomination form in person to the conference registration table by the end of the afternoon break on Tuesday, February 5th.  The individual or organizational representative that you nominate must be present at the conference to win.    
 

The abstract deadline passed on October 19, 2018. If you would like to submit a late abstract to be considered, contact Cara at Ckukuraitis@RiversEdgeWest.org asap for consideration.
Thank you to our 2019 Sponsors & Partners
River Champion Sponsors
Includes three conference registrations, a booth in the Exhibit Hall, and 

recognition in the Conference Program
Includes two conference registrations, a booth in the Exhibit Hall, and 

recognition in the Conference Program
Willow Sponsors
Includes one conference registration and
recognition in the Conference Program
Seedling Sponsors
Includes recognition in the Conference Program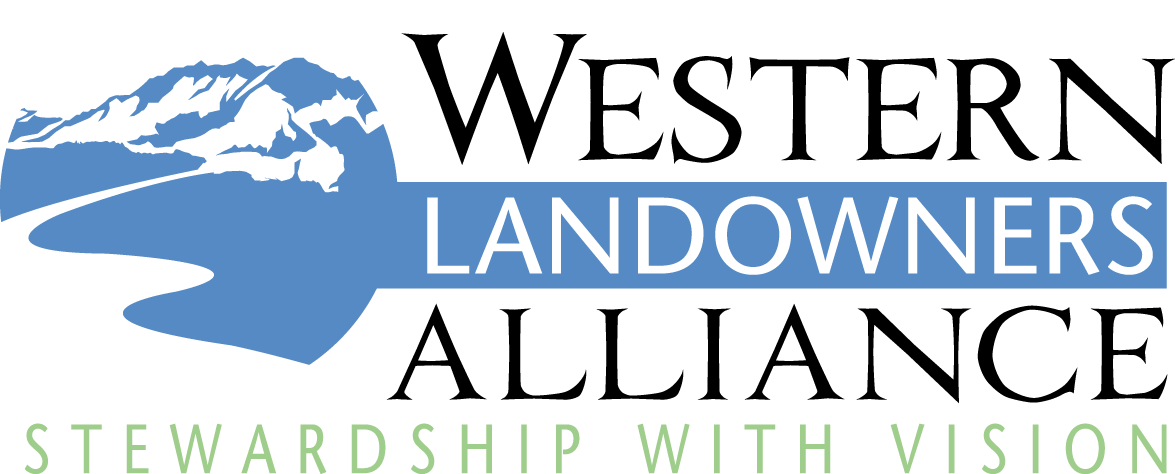 What Attendees are Saying:
"RiversEdge West's Conference has been an essential resource for providing the information and skills I need to do my job. The information shared and connections made are invaluable."

 

-Dave Bastian, Projects and Partnerships Coordinator with the Utah Conservation Corps
"Getting a big picture view is critical when working in a small community.  These contacts will provide a wealth of information and inspiration!"

"I am walking away with a sense of how to foster collaboration at a watershed scale."

"It is just inspirational and invigorating being around so many people doing similar work.  It was especially helpful for meeting people who work in similar organizations but in different places." 

"The attendees and presentations at the Riparian Restoration Conference provided thought-provoking new ways of thinking about things."

"This was my first conference in the area and the variety of attendees was fantastic; representatives from commercial companies, non-profits, cooperatives, academics, and state/federal agencies were all present."

"It is easy to get down these days in our field.  I realized a lot of exciting things that were going on and that I need to push a bit harder."

"My experience with the Riparian Restoration conference by far exceeded my expectations; the quality and depth of the science, the passion of the speakers and the location of the conference were all top notch. I brought home many slices of information that I can immediately utilize in my work day and feel confident in the vetting process that proceeded it. I plan on attending the next conference in 2019."

"I live in a rural town where it is difficult to convene with so many experts/practitioners/scientists/agency representatives.  The simple opportunity to meet and talk with people was hugely beneficial."

"Having the opportunity to attend the Tamarisk Coalition conference this year was a fantastic experience. Because I work in a local watershed group tackling tamarisk and Russian-olive is a big part of my job, and the conference provided a valuable insight into the best practices and methods to reach our goals. This included sessions that not only covered the science of removing invasive species but also, covered important organizational tasks like how to recruit volunteers or raise money for our non-profit."  

"[The Conference] provides a broad range of information and new research that is applicable to a variety of audiences including private landowners." 

"Learning about the quantity of research on riparian restoration was the most valuable to me.  It gave me some hope." 

"I got to learn about restoration strategies that they just do not teach in school."
RiversEdge West's
mission is to advance the restoration of riparian lands through collaboration, education, and technical assistance.