Volunteer Event at River Park
September 24, 2020 | 8 AM - 10 AM | River Park at Las Colonias, Grand Junction, CO
Join RiversEdge West at the River Park at Las Colonias on September 24th from 8 am - 10 am for a small, physically-distanced volunteer event removing tamarisk and other weeds! This event is limited to the first 10 participants.
We will be pulling weeds and using loppers to cut invasive plants (see below for the weeds we'll be targeting!). Removing these weeds and woody invasive plants is a critical step in ensuring that native plants have a chance to establish, not to mention keeping the area clear for folks to access the river park. 
Here are a few details:
Please meet at the Las Colonias boat ramp (east side of Las Colonias Park just past the Butterfly Pond) at 8 am. Parking is available at the boat ramp and along Winters Ave. The boat ramp is circled in red on the map below. 

A light snack (e.g. muffins, bagels, and granola bars) and tools will be provided! Feel free to bring your own tools (e.g. loppers, spade) if you have them.

Please bring a water bottle, gloves, sunscreen, and a hat. We also recommend wearing close-toed shoes and pants.

Bring your mask! Masks are required during check-in and anytime we are gathered or talking with other volunteers. Masks may be removed after we have spaced apart and started working. Thank you in advance for wearing a mask and maintaining a safe social distance so that we can safely host more of these events in the future. 
Weeds that we'll be tackling include:
Cocklebur:
Native to North America; young seedlings of common cocklebur exude toxic chemicals that can inhibit germination of other species of plants, or kill off their seedlings. They are also the culprit of those woody burs with hooked prickles that find their way onto your pets, socks, and clothes!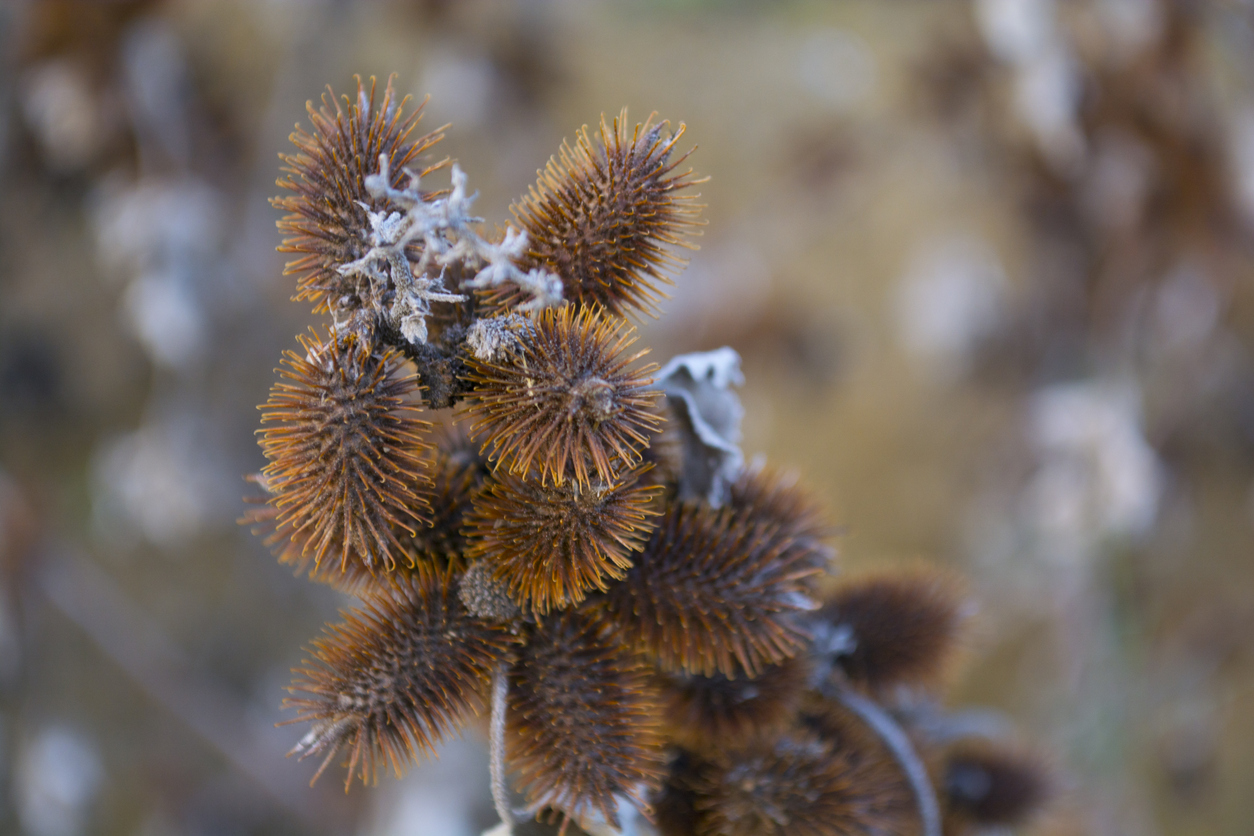 Kochia is a troublesome annual weed that, if uncontrolled, becomes a tumbleweed that disperses seeds over a large area and displaces desirable vegetation.
Tamarisk/Salt Cedar:
Once tamarisk invades, it creates dense thickets that alter the native landscape and blocks river access. In addition, tamarisk increases wildfire hazard, outcompetes native plants, provides poor wildlife habitat, channelizes the river, and in their sheer numbers can consume more water than native plants. 
Pepperweed alters ecosystems by acting as a "salt pump" absorbing salts from deep in the soil. The plant then excretes the salt through the leaves and deposits it on the surface soil. Since most desirable plants do not tolerate high saline concentrated soils, the entire plant composition, and diversity of the area changes.
Project Background
The City of Grand Junction is built around the Colorado and Gunnison Rivers, which are central to the city's economy, identity, and recreational opportunities. As the city continues to transition the riverfront from an industrial hub to a community-based landscape, parks, restored areas, and restaurants have become more common; inviting people to interact with the rivers. The most recent addition to the riverfront in Grand Junction is the River Park at Las Colonias Park, which serves as a "lazy-river" for the community. The park has been received extremely well, and it is constantly being used. However, noxious weeds and invasive tamarisk are encroaching on the park, which reduces the ecological integrity of the area for native plants, birds, and fish; and hinders the visibility and access to the river in some areas.
Given the high traffic, Riversedge West is partnering with the City to invite volunteers to help pull weeds, cut young tamarisk sprouts, and other associated vegetation work. By actively improving this riverside area, citizens and volunteers will gain a sense of stewardship and responsibility for the river and learn new skills. 
RiversEdge West's
mission is to advance the restoration of riparian lands through collaboration, education, and technical assistance.