Coordinating & Supporting Partnerships
RiversEdge West (REW) works across the West; each blue leaf on the map below represents a workshop or educational presentation that REW hosted in 2017, and each of the watersheds highlighted below is a community-based restoration partnership that REW supports. 
One common thread among the partnerships that we support is their focus on revitalizing vegetation along the river's edge. We bolster these partnerships by helping to build their organizational and fundraising capacity for the long-haul and by providing technical and scientific information that helps them succeed on the ground.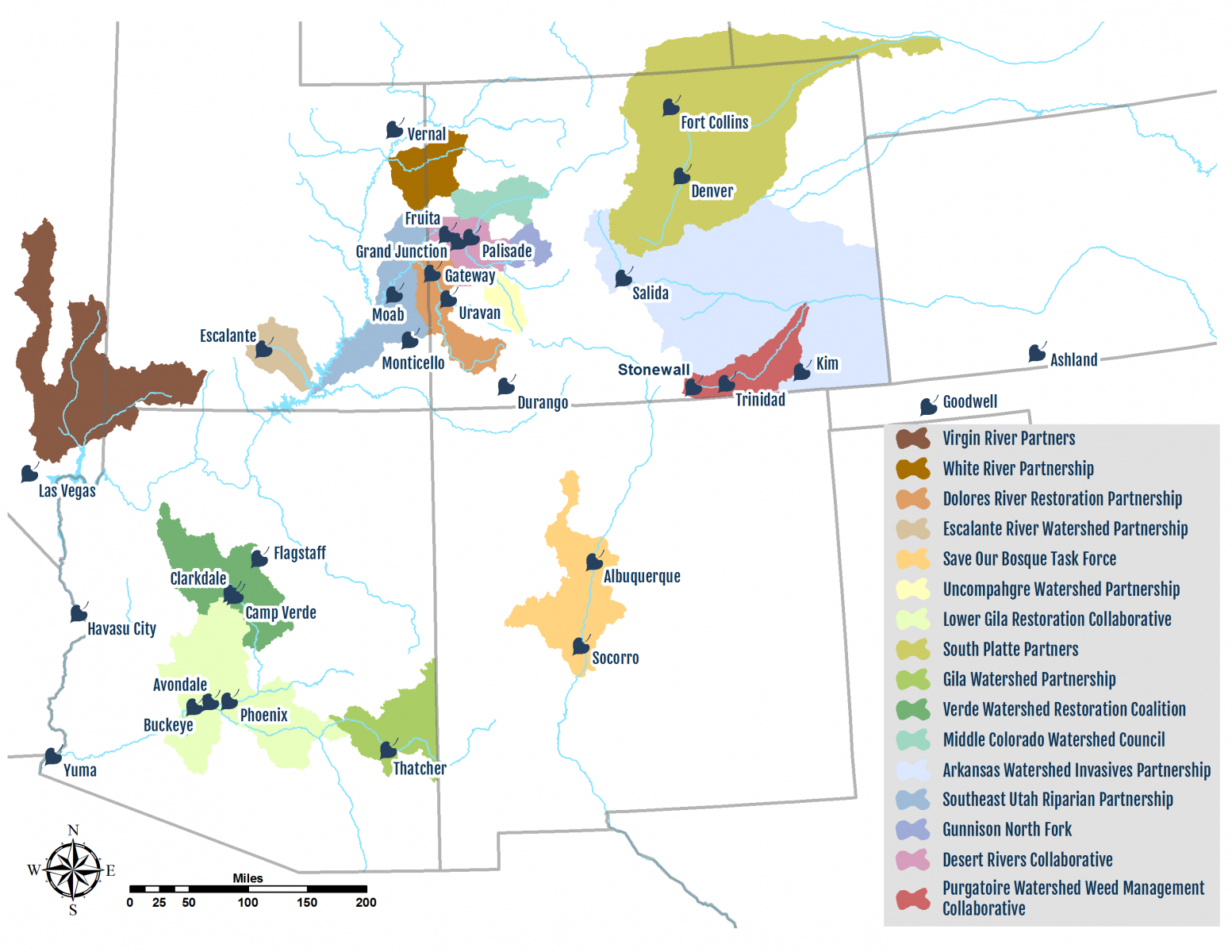 Our work with partnerships requires effective social processes that involve on the ground and scientific knowledge, resources, and collective contributions from many different interests, organizations, and individuals.  We respect the values and perspectives of everyone we work with and support restoration activities that fit community and land management needs. 
RiversEdge West is involved in various capacities with these partnership groups. Our goal is to support them, be spokespeople and ambassadors for their work, and learn from them. 
"RiversEdge West is a very effective organization. As a consultant working in the natural resource field, my opinion is that they are top notch! Their staff is extremely caring and competent, and they work well with scores and scores of non-profits, businesses, governments and other stakeholders. Specifically, their work with the Dolores River Restoration Partnership is notable and is helping to restore an entire river corridor to a more natural, healthy status." 
-Marsha Porter-Norton, Private Consultant for the Dolores River Restoration Partnership
RiversEdge West's
mission is to advance the restoration of riparian lands through collaboration, education, and technical assistance.