White River Partnership
The White River Partnership (WRP) was formed in 2016 to address the impacts of invasive plants along the riparian areas of the White River in northwest Colorado and northeast Utah.
Focus Area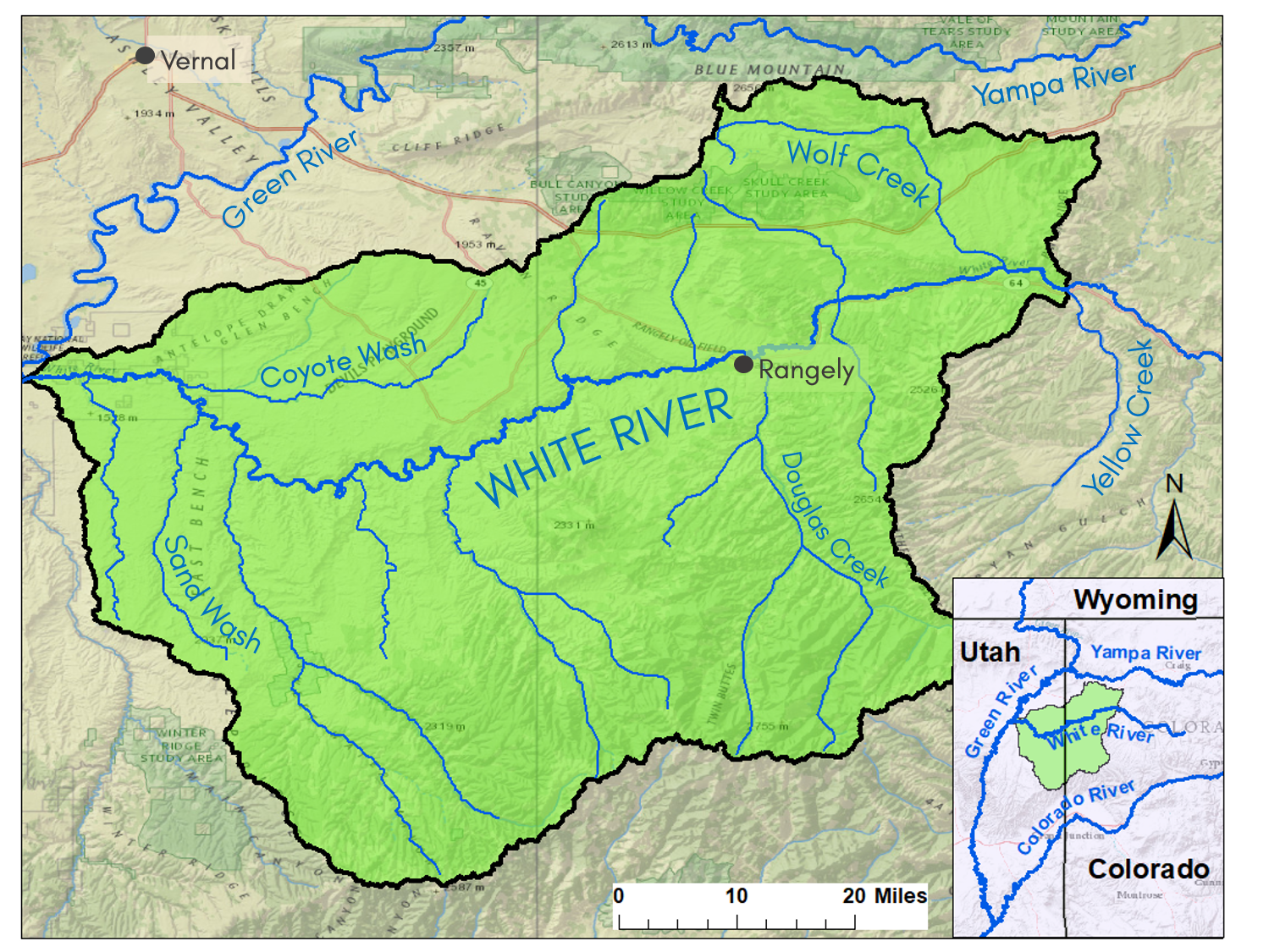 Watershed Concerns
Tamarisk and Russian olive is found along the entire river corridor in varying densities and age classes and is present in native cottonwood galleries along much of the river. Invasive plants have deleteriously impacted western riparian habitats in myriad ways.
Goals & Description of Work to Be Accomplished
The partnership's focus is on improving the condition of riparian areas to positively impact wildlife and aquatic habitat, water quantity and quality, and recreation.
The White River Partnership aims to establish a process by which stakeholders in the region can participate in developing a shared vision for the watershed and implement a coordinated approach towards restoring the river in a designated timeframe.
Over the next two years, the WRP will carry out targeted outreach to key local stakeholders, establish a process for soliciting their input and interest in the river, provide solid science on strategies and mapping tools for effective restoration of the river, and develop a plan that captures these inputs and sets forth a plan for achieving the following goals and objectives.
Watershed Plan
The White River Partnership's restoration planning process will consist of the following key activities:
hiring a skilled facilitator that can help to organize and lead focused discussions about key conservation target issues, establish a consensus-based process, help to resolve conflicts, solicit input and expertise from participants, and collate this information into the framework of a plan; and
hosting at least six focused workshops during which partners will provide input on target issues (e.g. riparian habitat recovery, fish habitat restoration, recreation, natural resources extraction) and work towards identifying key implementation steps to ensure thoughtful management of the river's resources.
Active Participants
RiversEdge West

Ute Indian Tribe

Bureau of Indian Affairs

Bureau of Land Management Green River District, Vernal Field Office, and Utah Fisheries and Riparian Programs

Colorado Parks and Wildlife

Natural Resource Conservation Service

Trout Unlimited

US Fish and Wildlife Service and Partners for Fish and Wildlife

Utah Partners for Conservation and Development

Utah Division of Wildlife Resources

Utah School and Institutional Trust Lands Administration

Tri-County Health

Uintah County Weed Department

Utah Department of Environmental Quality

Utah Conservation Corps
Before
After
Contact Information
John Leary, Restoration Coordinator; RiversEdge West
RiversEdge West's
mission is to advance the restoration of riparian lands through collaboration, education, and technical assistance.